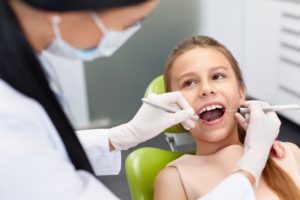 You may have heard of the idea of skipping dental visits in order to save money or time away from your work week. Maybe your friend or colleague only goes whenever their tooth hurts or for emergencies. According to your dentist in Hamden, treating oral health in this way only puts you at much higher risk of the exact situations you're trying to avoid.
Skipping routine visits means a higher chance of discomfort caused by dental issues, higher dental costs, and more time spent in the dental chair.
Fewer Visits Can Lead to More Discomfort
The American Dental Association recommends patients visit once every six months for an examination and cleaning. According to the Commonwealth Fund, 32 percent of U.S. adults skipped routine dental visits in 2016. That's 32 percent of U.S. adults putting themselves at higher risk of dealing with the pitfalls of poor oral health, including a higher risk of tooth decay, tooth loss, gum disease, and oral infections.
What's unfortunate is that all of these problems are avoidable when you visit the dentist regularly. Instead of paying for uncomfortable treatments like dental fillings, root canals, deep cleanings, and oral surgery, patients would only need to pay for preventive treatments. These include X-rays, oral exams, and teeth cleanings. These are the least invasive and most effective treatments for managing oral health at the dentist.
Want Higher Dental/Medical Costs? Skip Appointments
It's important to note that whether patients have dental insurance or not, emergency and restorative treatments are always more expensive compared to preventive ones. A root canal is more expensive than a filling, and a filling is always more expensive than a routine cleaning. That means waiting to need an emergency or restorative treatment won't save you money in the long-term.
Consider data from the NDAS Comprehensive Fee Report and Careington Case 500, which listed averages based on the 80th percentile schedule for dental treatments. This data looks at treatments with and without insurance, but we'll only focus on patients who didn't have insurance for now:
Average Preventive Treatment Cost: $171
Tooth Filling: $279
Root Canal and Crown Placement: $2,937
Tooth Extraction and Bridge: $5,075
Partial Dentures: $4,382
How Skipping Visits Creates More Inconvenience
If saving money and discomfort wasn't enough, patients can also save time spent driving to dental appointments, waiting to be seen, getting treatment, and driving back home by visiting regularly. Since routine visits are predictable, you don't have to cancel plans, use vacation time, or worry about losing sleep over emergency dental issues.
Furthermore, restorative treatments typically require multiple visits to complete, so your time spent in the office can easily double or triple when you need a significant dental care, such as a dental crown placed or dentures fabricated and fitted.
Don't avoid your dentist when you can prevent substantial oral problems. Schedule an appointment with him today!
About the Author
Dr. Ronald J. D'Andrea earned his DMD degree from the University of Connecticut School of Dental Medicine. He believes his most important preventive services to be cleanings and examinations because they help patients establish a good foundation for effective long-term oral health. To learn more about his practice, contact him through his website.