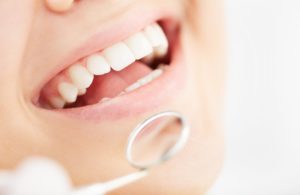 If you are feeling down about the color of your smile, it's likely that you aren't the only one. Many people wish they had a whiter smile, especially when they learn that having one can make a difference in many facets of their life. For example, studies have shown that having a white smile can make you more attractive, increasing the odds of developing a romantic relationship with someone you admire. In other cases, having a white smile can help you nail an interview for a new job!
For these reasons, teeth whitening in Hamden just might be the answer you were looking for.
Who Can Benefit from Teeth Whitening?
Teeth can become discolored for a wide variety of reasons. For example, it's quite common that people who drink red wine or coffee on a daily basis are more prone to staining their teeth. This is due to the richly pigmented ingredients inside these beverages that lead to surface (extrinsic) and eventually intrinsic stains. While extrinsic stains can typically be brushed off promptly after touching enamel, intrinsic stains require professional attention to remove.
Another common cause of stains is aging, which is entirely natural. However, that doesn't mean you have to settle for a discolored smile that typical brushing won't fix. Whitening can benefit everyone from young adults to older folks. However, it isn't recommended for children since their teeth are still developing.
How Can It Benefit My Life?
As mentioned earlier, having a whiter smile truly makes a difference when you're meeting people for the first time. It can also really help when you want to approach someone you've been wanting to talk to, but fear that you'll be embarrassed by your discolored smile. Sometimes having a white smile is all it takes to give you that additional boost of confidence.
Of course, we can't forget about the benefits in the professional world, especially if you currently rely on your appearance. Keep in mind that you don't have to be a model or movie star to reap the benefits whitening has to offer. In fact, those who work in an office setting or spend much of their time talking directly to people have the most to gain by having a winning smile.
What Options are Available?
When you visit a cosmetic dentist, you can typically get teeth whitening in two different ways. One of the most common treatments available is in-office whitening, which is quick, powerful, and extremely effective. Even the deepest stains can be removed and your smile can be made up to ten shades whiter.
Alternatively, you can choose professional-grade take-home whitening kits. These use custom-made trays along with bleaching gel to whiten your smile as fully and effectively as in-office whitening but over a two-week-long period. Therefore, you get to whiten teeth on your own time and wherever is most convenient!
It's amazing how much of a difference having a whiter smile can make in your life. If you want to see how a cosmetic dentist in Hamden can help you, schedule an appointment today!
About the Author
Dr. Ronald J. D'Andrea earned his dental degree from the Connecticut School of Dental Medicine. He offers Zoom! Whitening and take-home trays to make boosting your confidence through a boost of whitening incredibly easy. To learn more about his cosmetic treatments or practice, contact him through his website.