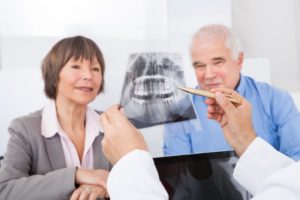 You may have heard that dental bridges can replace teeth. Maybe you've used dentures in the past or even use them to this day. If so, you're probably aware of the pitfalls that come with them as well. When you compare these tooth replacement options to the innovations of dental implants, it's hard to make any comparisons.
If your dentist determines you're eligible for dental implants in Hamden, you'll gain benefits that no other tooth replacement can give you. Find out what they are today!
What are Dental Implants?
Dental implants consist of three main components: the titanium post, the abutment, and the restoration.
The implant itself is designed to go directly into the socket and integrate with the bone. The abutment is a connector between the restoration and the crown, and the restoration is designed to be part of your natural smile. Together, these parts seamlessly restore your smile's appearance and your mouth's overall functions.
What are their Benefits?
Unlike other tooth replacements, dental implants are the only prosthetic in dentistry that replace the tooth roots. This is an important distinction because it's what separates itself from dentures and bridges. While these prevent existing teeth from shifting and misaligning your bite, they don't restore all the functions your natural teeth once had.
For example, by replacing the root, the implant effectively stimulates your jaw's existing bone. This prevents the bone from resorbing and traveling to other parts of the body where it's needed. This is thanks to titanium's ability to naturally integrate with bone. If you're allergic to titanium, zirconia can also be used.
Another benefit of replacing the root is the renewed blood flow that occurs. When teeth are missing, blood flow ceases to the face, cheeks, and gums. This causes the face to sag prematurely, become hollow, and make you appear much older than you actually are. Replacing the root restarts this process and helps you maintain your face's natural elasticity.
Finally, dental implants are the only option that can last a lifetime. Bridges and dentures are meant to be replaced eventually, but with daily oral care and visits to your dentist, dental implants can last for decades.
Am I Eligible for Dental Implants in Hamden?
More patients are eligible for implants than ever before thanks to bone grafting techniques used by dentists today. However, the most common requirements for a successful implantation require:
Healthy gums (and good overall oral health)
Good systemic health (chronic immune diseases can negatively influence the healing process)
A committed oral care routine
Dental visits every six months
Discontinuing the use of all tobacco products (which can cause implant failure)
Since implants are meant to function just like natural teeth, they require no additional care to maintain. To learn more about the implant process, schedule an appointment with your dentist today!
About the Author
Dr. Robert M. Pantera works with trusted oral surgeons to ensure your implantation process is as smooth as possible. Once the area is fully healed, you'll come back to him to have your customized implant-retained crown designed and placed, restoring your smile to the fullest. To learn more about dental implants or about his practice, contact him through his website.