Cosmetic Dentistry – Hamden, CT
Achieve a Smile You
Love to Show Off
We love performing cosmetic services when patients request them. All clinical staff are extensively skilled and trained in cosmetic dentistry and services to help improve and enhance your smile. Often, the new look gives our appreciative patients an improved sense of confidence and a renewed perspective on life. That's why we're happy and proud to offer the following cosmetic dentistry in our Hamden, CT dental office for our patients. Contact our dental office today to schedule your first consultation!
Why Choose D'Andrea and Pantera, DMD, PC
for Cosmetic Dentistry?
Dentists Highly Experienced in Cosmetic Dentistry
Caters to Patients Looking
for Smile Makeovers
Relaxing Dental Office with
Modern Dental Technology
Porcelain Veneers
When you're considering a smile makeover, porcelain veneers are a comprehensive solution that can erase years of frustrating dental flaws in just a few appointments. These high-quality restorations are designed to be wafer-thin, allowing them to fit over the visible surfaces of certain teeth while still appearing natural. The porcelain material is an ideal match for your tooth enamel, and it will maintain its brighter appearance for a longer span of time. Porcelain veneers can be used to effectively correct chips, stains, worn tooth structure, and even minor gaps.
Lumineers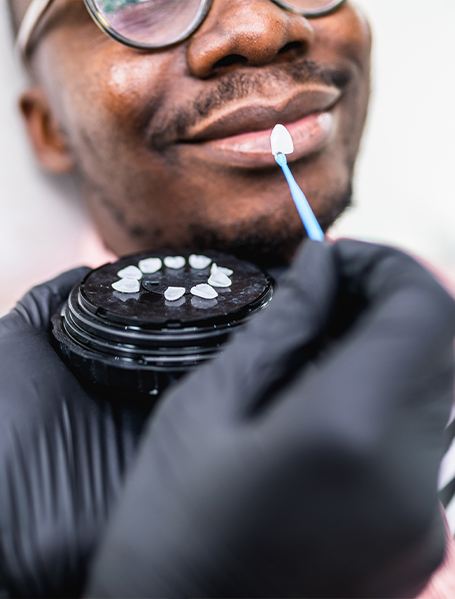 For patients who want to enhance their smile but are hesitant to commit to traditional veneers, Lumineers may be a great alternative! Lumineers do not require significant enamel removal because of their extreme thinness (similar to that on a contact lens), which means they are less invasive and can even be potentially removed in the future if the patient changes their mind. If you are interested in learning more about which veneer option is right for you, our doctors will be happy to walk you through both solutions during a consultation.
All-Ceramic Dental Restorations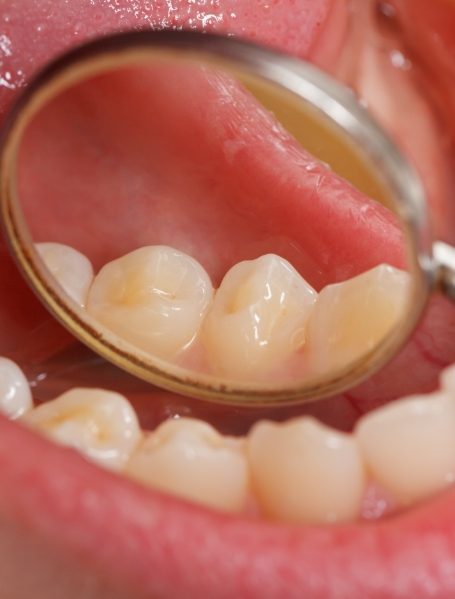 Our patients deserve restorative solutions that are both effective in replenishing oral health and aesthetically pleasing in a natural smile. That's why our cosmetic dentists offer all-ceramic materials that are an ideal match for your original tooth enamel, allowing us to design satisfying dental crowns, inlays, onlays, and other restorations that you can show off with pride. In addition to their cosmetic benefits, all-ceramic restorations are also conservative, comfortable, and safely biocompatible.
Dental Bonding
Direct bonding is a convenient and cost-effective cosmetic solution for patients in need of minor corrections for dental chips, small gaps, misshapen tooth structure, or other issues. Our doctors will use tooth-colored composite resin (the same material our fillings are crafted from) and sculpt a pleasing addition over the lacking area before hardening it securely in place. While bonding may not have the staying power of dental crowns or porcelain veneers, the speed of treatment is an attractive benefit for many busy patients, and you can rest assured that our team will create the highest quality improvements possible.
Teeth Whitening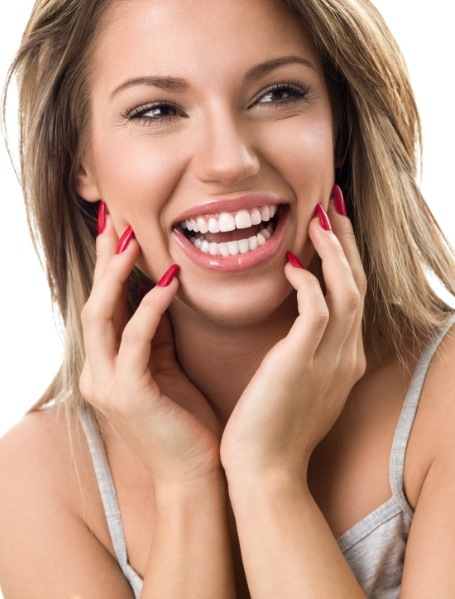 Teeth can become stained and discolored over time for a variety of reasons, from the common culprits of diet and poor oral hygiene to unavoidable factors like age. Thankfully, a brighter, unblemished smile is within reach due to our tooth whitening options for patients. Our take-home kits offer flexibility and convenience.