Preventive Dentistry – Hamden, CT
Always Striving
for Great Dental Care
Your natural teeth are composed of strong, durable materials that are designed to be long-lasting. That's why we want to do everything we can to help you maintain them. While we offer treatments like nightguards and dental sealants, our most important preventive services are our examinations and cleanings. This focus helps us establish a good foundation for your dental health. Contact our dental office today to schedule your first appointment with Dr. D'Andrea, or; Dr. Pantera. Our team wants to help you and your family work towards healthier, happier smiles that are built to last with preventive dentistry in Hamden, CT.
Why Choose D'Andrea and Pantera, DMD, PC
for Preventive Dentistry?
Comforting, Family-Friendly
Dental Office Atmosphere
Advanced Dental
Technology Utilized
Serves Patients
of All Ages
Dental Checkups & Teeth Cleanings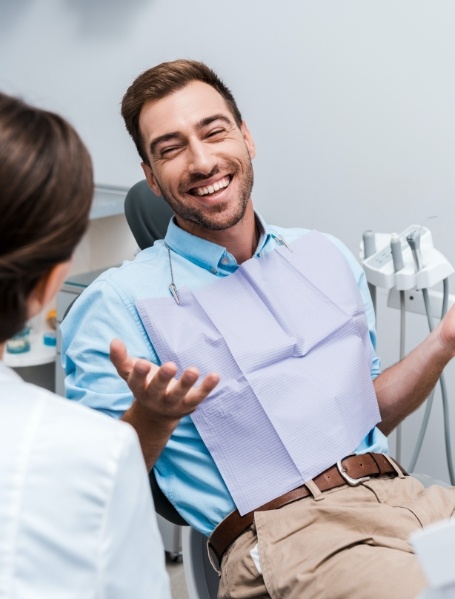 It's strongly recommended that patients of all ages attend an in-depth dental evaluation and cleaning every six months, or twice each year. These vital visits allow our doctors and staff members to form a comprehensive understanding of your oral healthcare needs, identifying areas of dental decay, sources of pain, and other concerning issues that may need professional attention. Once we have all of the information we need, we can sit down with you and discuss our findings, crafting a personalized treatment plan in the process.
During your cleaning, one of our talented hygienists will thoroughly remove bacteria-filled plaque and tartar from the mouth and eliminate minor enamel stains as well. Your mouth will feel refreshed and your teeth will look nicely polished as you leave our dental office.
Learn More about Dental Checkups & Teeth Cleanings
Nightguards
for Bruxism
If you experience severe headaches, facial and jaw pain, or gradual dental damage that has no known cause, you may be experiencing bruxism. Bruxism (teeth grinding) is a common finding in adults. Many patients only experience it at night, leaving them unable to stop the habit themselves. We can design a personalized oral appliance (also known as a "nightguard") that establishes a barrier between your rows of teeth, minimizing contact and keeping your teeth well-protected.
Fluoride Treatments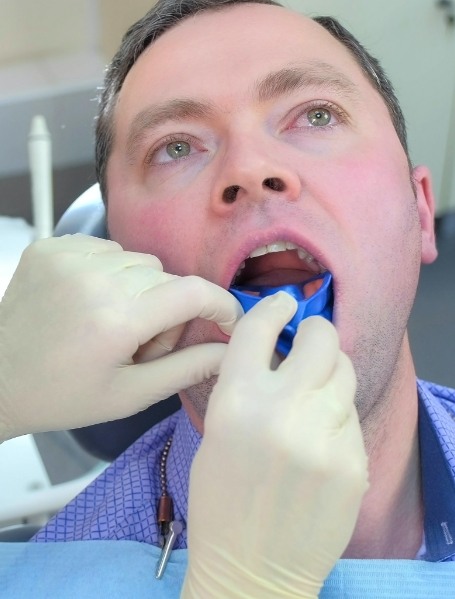 While fluoride is mostly known for being in oral care products, it's also found in the foods we eat and the water we drink from public utility sources. Additionally, it can be found in dental offices all over the country because of its proven ability to naturally fight off cavity-causing bacteria and strengthen enamel. While fluoride treatments are a great way to help young patients protect their teeth as they adjust to their oral care routine, it's also very useful for older patients who are at greater risk of tooth decay.
Oral Cancer Screenings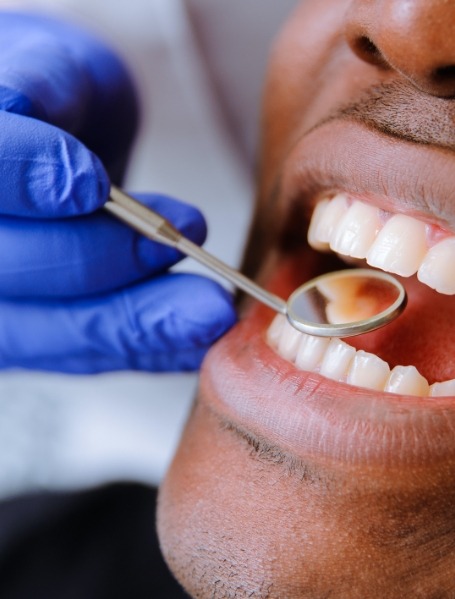 Every year, thousands of people die from oral cancer – in fact, it's estimated that one person succumbs to this dangerous disease every hour on average. This happens so often because many cases of oral cancer are misdiagnosed or left undiagnosed altogether during their early stages, severely reducing a patient's chances at a successful recovery. Our dental team provides oral cancer screenings as a vital part of each evaluation. During this screening, we will thoroughly inspect the mouth, jaw, and neck for signs of swollen tissue, slow-healing oral sores, and other common indications.
Toothpastes & Mouthwashes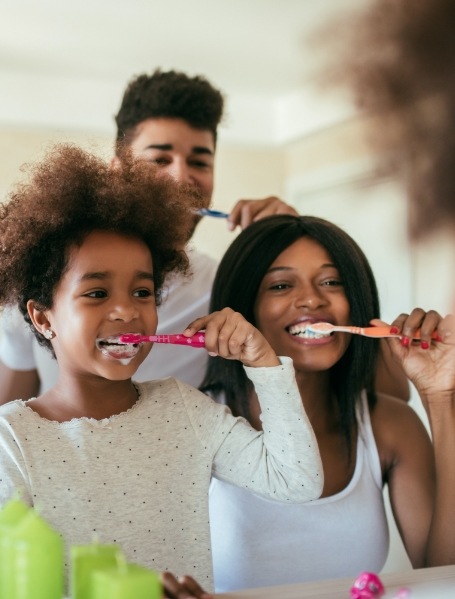 With so many oral care products to choose from today, it's hard to know which one can best meet your needs and be enjoyable to use. While we're happy to help you better understand the current oral care products you use, we do regularly recommend Crest toothpastes, ACT oral rinses, and Sensodyne for those who struggle with tooth sensitivity while practicing oral care at home. If you have questions about these products or other concerns related to your oral hygiene, we're happy to help!