Advanced Dental Services & Technology – Hamden, CT
Bringing You the Latest
in Modern Dentistry
One of the ways we help you rethink your dental appointments is by including new technology designed to make your experience more comfortable, productive, and enjoyable overall, regardless of the type of service you need. As you get to know our dental office better, you'll find that we incorporate new dental technology for a good reason. Learn more about the details of the instruments we utilize every day and how they can benefit your next treatment!
Committed to State-of-the-Art & Comfortable Dental Experiences
Full Transparency
with Intraoral Cameras
Improved Comfort
via Soft Tissue Laser
Virtually Pain-Free Anesthesia
via The Wand™
Intraoral Cameras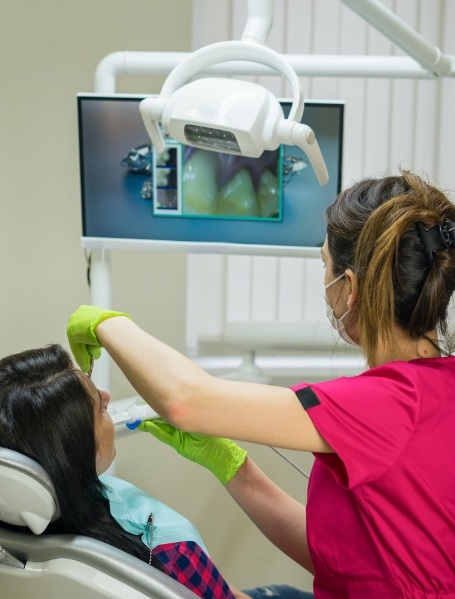 As a dental office that strives for ethical dentistry, our dentists are very straightforward when it comes to dental issues at hand. It's one of the ways we build trust with our patients and ensure a positive and healthy doctor-patient relationship. That's where intraoral cameras from iTero and Omnicam come in. Both devices allow us to capture high-resolution images of your mouth using a handheld dental wand, then display them on a nearby monitor. This makes it much easier to explain what we see and ensure you get the best coverage possible as part of your insurance claims.
All-Digital X-Rays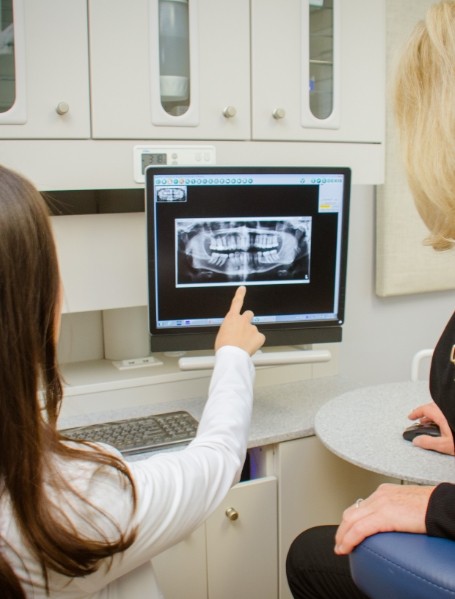 X-rays of today are significantly different than they were several decades ago. Not only has our dental office gone fully digital, but we can reduce the level of radiation exposure emitted by X-ray machines by up to 85%. There's no darkrooms, harsh chemicals, or long wait times just to see how your bone tissue and other oral structures are doing. In minutes, we can obtain diagnostic images of your mouth and make recommendations for treatment from there.
Digital Impression System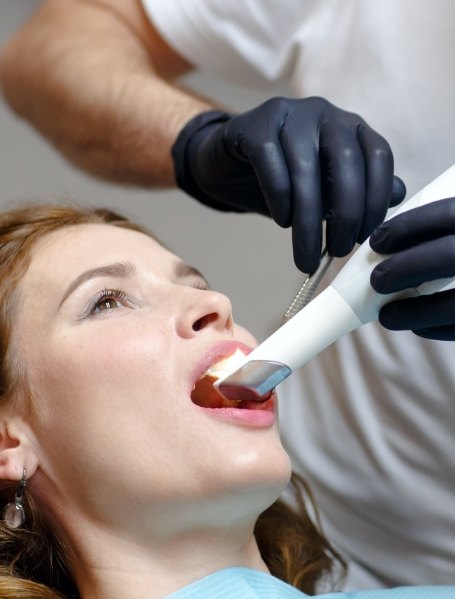 Have you ever needed to receive a crown before? If so, you may be familiar with needing to bite down into gray, putty-like material just to get it done. Our digital impression system helps you skip that process entirely in lieu of a digital solution. Instead, we only need to gently guide a handheld wand around your mouth to capture hundreds of images of your teeth, gums, and other oral structures. From there, the images are recompiled to create a 3D snapshot in our computer, allowing us to design crowns and other dental restorations that match your exact specifications.
Soft Tissue LaseR Dentistry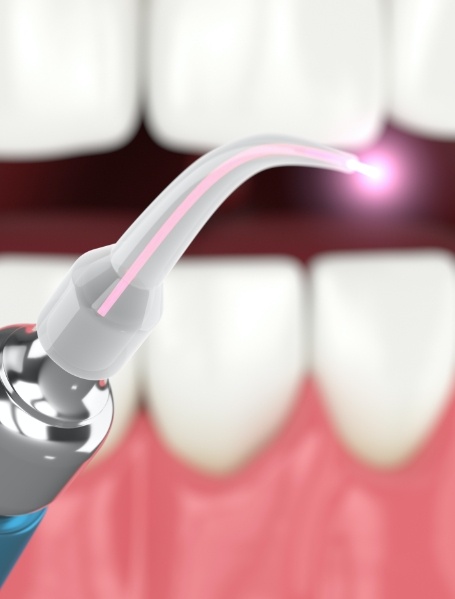 Laser dentistry has been around for quite some time already, but there's a good chance you haven't experienced it for yourself. Our dental office utilizes the Pioneer Elite soft tissue diode laser to make a variety of dental treatments more precise and aftercare much easier. Using highly concentrated light beams, dental lasers are capable of cleaning away bacteria from gum tissue (i.e. periodontal therapy) without removing healthy gum tissue in the process. It also ensures the healing period after treatment takes less time and is more comfortable to complete.
The Wand™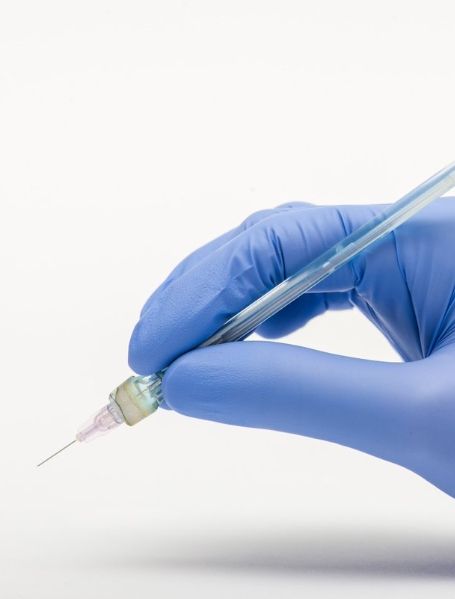 Is receiving local anesthetic an incredibly difficult experience? Do you avoid dental appointments because of this concern alone? The Wand just might be the answer you're looking for. This pen-shaped device delivers a computer-controlled flow of anesthesia directly to individual teeth, rather than one large stinging injection to numb treatment areas. In short, it creates a much easier experience for those who have a fear of needles, especially younger patients, but still need anesthesia to complete dental treatment.
Cavity Detection System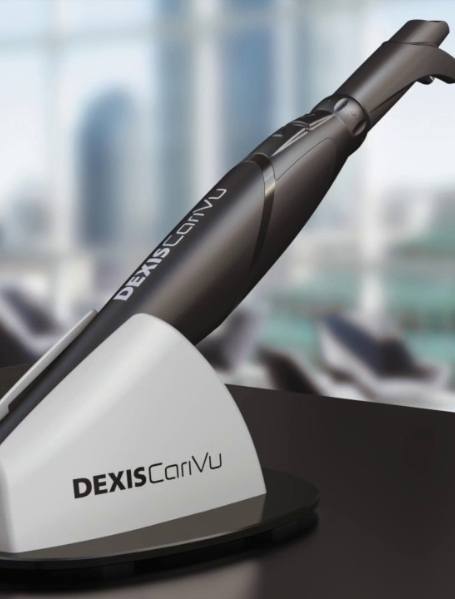 Tooth decay has a way of developing even without any symptoms present, which is why preventive dental services are so essential. Our early cavity detection system lets us catch the earliest signs of cavities before they have a chance to cause any damage to your tooth enamel. Scanning your teeth using near-infrared technology, our dentists can examine the internal structure of your teeth, then make recommendations for treatment if needed to protect your smile going forward.