Replacing Missing Teeth – Hamden, CT
Build Your Smile Back
to the Fullest
No matter which teeth you may be missing, it's important to start planning to replace them as soon as they are lost. Our dental office offers multiple solutions to make your smile complete, whether it's through dental bridges, dentures, or dental implants. Our restorations are color-matched to blend in exactly with your remaining teeth, ensuring the best esthetics possible. By using strong and reliable materials, you can have confidence in your future smile and live your life to the fullest. To get started planning your future smiles with options for replacing missing teeth in Hamden, CT, give our dental office a call.
Why Choose D'Andrea and Pantera, DMD, PC
for Replacing Missing Teeth?
Partners with Trusted Implant Specialists Nearby
Restorations Created Using Digital Impression Software
Strong, Lifelike Materials Utilized
for Restorations
Dental Bridges
When either single or multiple consecutive teeth are missing, a dental bridge can fill the gap in your smile and prevent neighboring teeth from shifting out of place. They consist of two to four crowns that have been fused together and are designed to fit over existing teeth that have been slightly modified in order to hold them in place. The crowns on either side of the bridge are hollowed out so they attach to natural teeth.
Dentures & Partial Dentures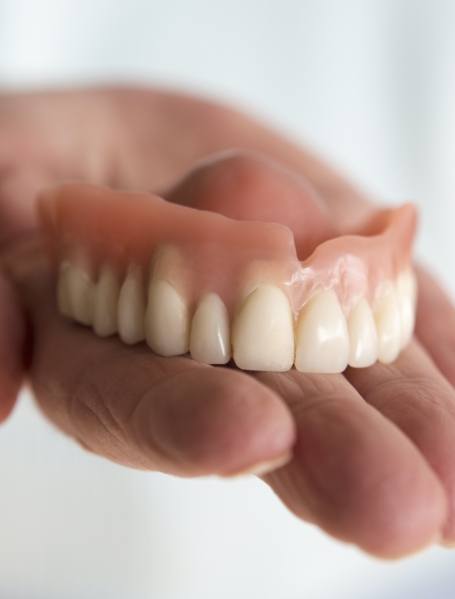 Dentures are the oldest form of tooth replacement, and today, many patients experiencing significant tooth loss still select them for reliable support and cost-effective function. Our doctors offer both full and partial models that are removable for simpler cleaning and storage. Alternatively, dentures can be combined with dental implants for added retention and comfort. We'll work with you to determine which option best fits your current level of oral health and personal goals.
Dental Implants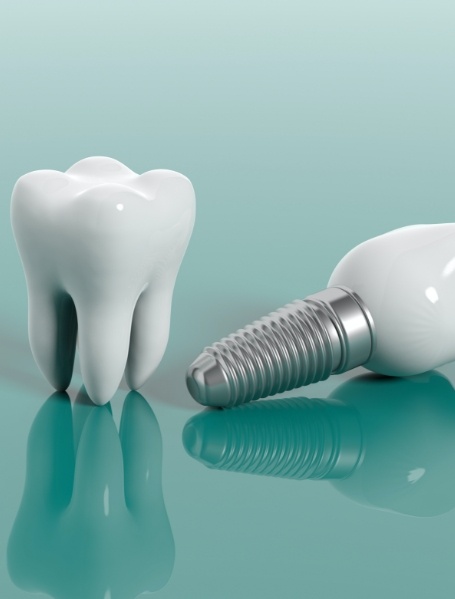 Quickly becoming a gold standard for tooth replacement, dental implants are designed to replace both the crown portion of teeth as well as the root that extends into the bone tissue and passes the gum line. The implant portion (also known as the post) is made from titanium. This allows it to integrate with your mouth's organic structures without worry of it being rejected, similar to other implants placed in the body.