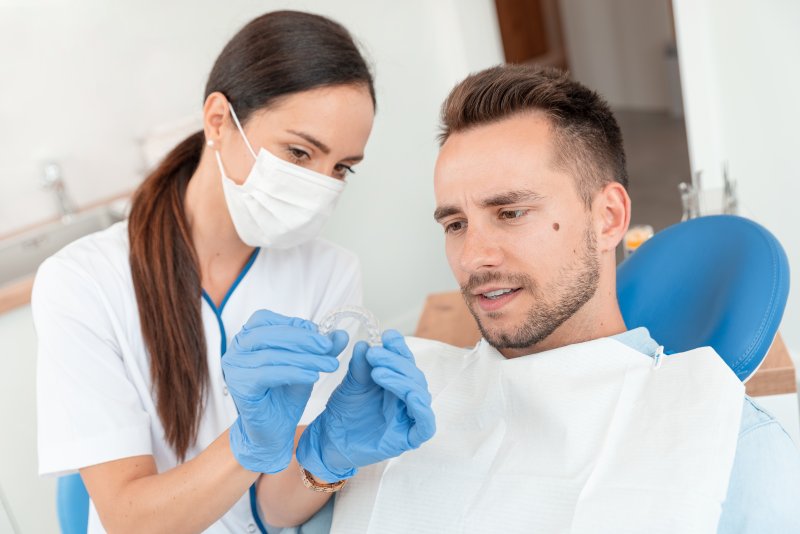 Your first Invisalign appointment is coming up, and you're eager to see how much the treatment can transform your smile! By following the instructions of your dentist, you will have beautifully aligned teeth in just a short period of time. Until you're able to get your first set of aligners, there are some steps that you can take to prepare for your treatment. Continue reading to learn some helpful tips to set yourself up for success!
Brush After Each Meal
One you get started with Invisalign, it'll be necessary for you to brush your teeth after each of your meals. This way, you can prevent food from getting stuck in your trays and wreaking havoc on your teeth. Since we are creatures of habit, it may be a good idea for you to get started with this step now. Doing so will also help you figure out how to navigate those uncertain territories, like what to do if you are at a restaurant or at work. Remember to use a soft-bristled toothbrush and a toothpaste containing fluoride.
Ease Up on the Snacks
Many of us enjoy snacks throughout the day, but you won't be able to have too many during your Invisalign treatment. Because you need to take your aligners out each time you eat and brush before putting them back in, snacking often quickly becomes very impractical. Try your best to fill up on a few meals throughout the day instead. Pick nutrient dense, yet filling food – including healthy fats, lean proteins, and complex carbohydrates. By making the switch now, it's easier to limit snacking when you get Invisalign.
Put Together a Dental Kit
Since you will be needing to brush more often to keep your smile and aligners clean, it's a good idea to put together a dental kit that you can bring along with you. Pick out a travel-sized toothbrush, toothpaste, and floss. A mini mouthwash is also an excellent addition.
Know Your Financial Plan
When committing to orthodontic treatment, you are investing in your smile. To make the process as stress-free as possible, it's a good idea to figure out the financial components right away. Ask your dental team how your dental insurance benefits will play a role and about your other options. This way, you can create a plan that best fits your budget.
Starting Invisalign is exciting, but you need to make some changes in your everyday routine for the treatment to be the most successful. By starting with the steps listed above, you can set yourself up for a worry-free treatment.
About the Practice
At D'Andrea and Pantera, DMD, PC, we have a team of four skilled dentists eager to provide personalized care to patients in the Hamden area. With their combined expertise, patients can get pretty much anything they need under one roof. For more information about Invisalign or to schedule a consultation, visit their website or call (203) 288-0951.