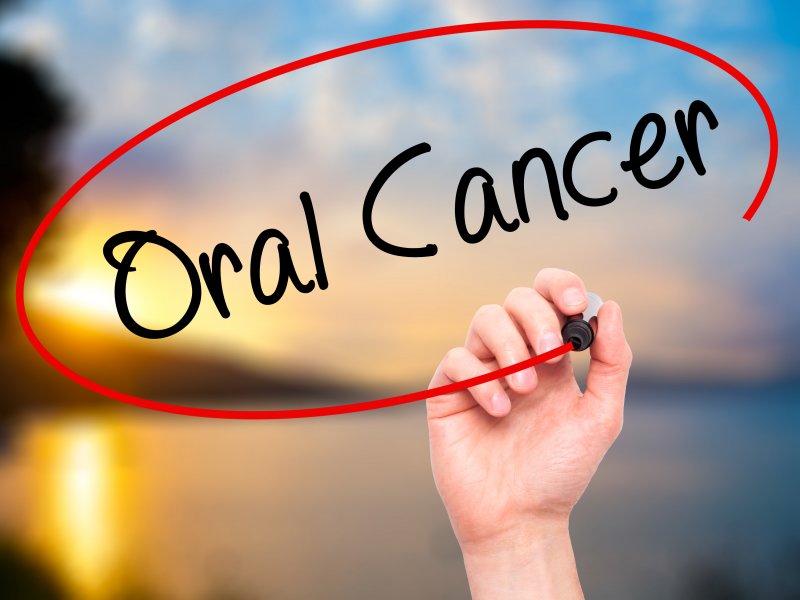 Oral cancer is a serious issue that affects numerous people in the US every year. The main method for people to increase their chances of survival is to seek early preventive dental care, that way they're ahead of the curve for the necessary treatments. Listen to your dentist in Hamden as they explain the usual signs of oral cancer, the risks associated with it, and how you can minimize them!
The Common Symptoms of Oral Cancer
Understanding the signs of oral cancer is the first step in early treatment. Since the symptoms vary between each person, it's important to recognize the different kinds before they show up. Most common signs include:
White or red patches in the mouth
Swelling in the neck or cheek
Difficulty swallowing or chewing
Mouth sores
Issues with moving your tongue or jaw
Constant bad breath
What Can Put Me At Risk for Oral Cancer?
While there isn't a definitive cause for oral cancer, it's widely known to begin when there's a mutation or damage to a person's genetic code. By affecting your DNA, the cancerous cells can form a tumor that could spread throughout your mouth and body. Some factors that contribute to this cell mutation involve tobacco use, radiation, and even HPV (human papillomavirus).
How Do I Reduce My Risks?
Though oral cancer is a serious condition, it's also one of the most preventable types! Here are several key methods that can significantly reduce your risks:
Avoid tobacco products: As one of the main reasons for oral cancer, the first thing you can do is to avoid chewing or smoking tobacco altogether.
Limit how much alcohol you drink: People who consume heavy amounts of alcohol are more likely to be diagnosed with oral cancer. Try eliminating alcohol or drinking it in moderation.
Reduce sun exposure: Too much sunlight on your lips could increase your risks. Be sure to use lip balm to protect yourself from the solar rays.
Visit your dentist regularly: By getting a dental checkup and cleaning, your dentist can detect and treat developing issues before they become worse.
Now that you understand the signs and contributing risks of oral cancer, you can feel more confident and prepared to seek preventive dental care beforehand! Speak with your dentist if you have any concerns, and they'll be glad to help.
About the Author
Dr. Ronald D'Andrea earned his dental doctorate from the University of Connecticut School of Dental Medicine. He's a member of the Connecticut State and American Dental Associations, and was also elected a fellow of the prestigious Pierre Fauchard Academy. With his expert and passionate team, he provides numerous dental treatments, including oral cancer screenings to keep you ahead of the curve! If you want to know more about oral cancer and how to reduce your risks, visit his website or call 203-288-0951.