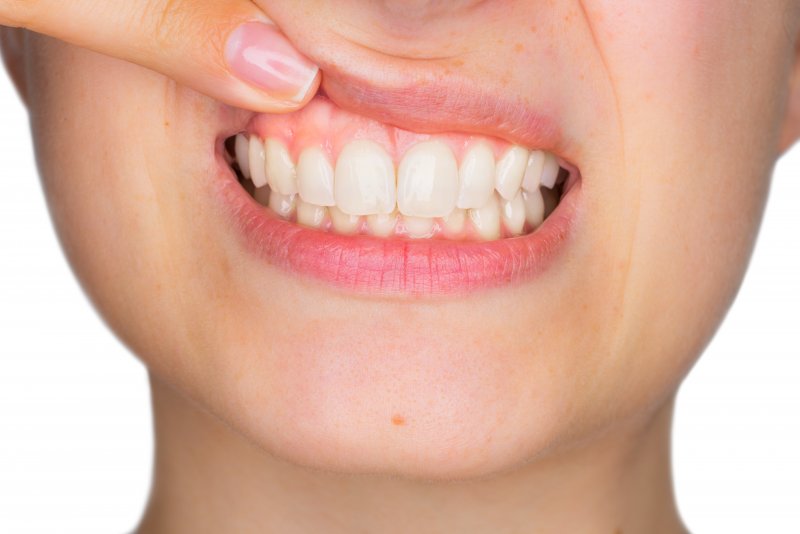 You often think about ways to keep your teeth bright, white, and healthy, but what about your gums? Having a beautiful smile relies on healthy gums, but they are often neglected. In fact, half of people over the age of 30 have some level of periodontal disease. On top of causing tooth loss, when left untreated, gum disease can increase your risk for all sorts of issues including heart disease, diabetes, and pregnancy complications. In order to maintain healthy gums, take the following steps.
Brush Twice Every Day
Brushing your teeth after every meal helps to remove food and plaque that is trapped between your teeth and gums. Choose a toothbrush that has soft bristles so that you don't accidentally damage your tooth enamel or soft tissues in the mouth. Electric toothbrushes are even better options because they tend to reduce gingivitis more than manual brushing.
Floss Daily
You should be flossing at least once every day. This helps to remove plaque and food that your toothbrush can't quite reach. When plaque and tartar is left along your gumline, it leads to inflammation, redness, and soreness.
Visit Your Dentist
When you go in for your regular checkup, your dentist examines your mouth looking for early signs of gum disease. When it is caught early on, it can be treated with periodontal therapy before progressing to the point of no return. During your appointment, your hygienist removes buildups of plaque and tartar that have been left behind before it causes issues.
Choose Fluoridated Toothpaste
To make sure that you are choosing a toothpaste that is best for your gums, look for one that contains fluoride and has the ADA seal of acceptance. This means the product has been scientifically evaluated by independent experts in order to be safe and effective. To earn the seal, it must meet higher standards than what is required by law.
Use Mouthwash
Therapeutic mouthwashes can help to reduce plaque, prevent and reduce gingivitis, reduce the speed that tartar develops, and leave you with fresher breath. Rinsing also helps to remove food particles from your mouth. This isn't a replacement for brushing and flossing, but it's a great addition to your routine. Again, look for the ADA seal of acceptance.
Stop Smoking
If you didn't already have enough reasons to quit, here's another. Smoking is strongly associated with the onset of gum disease. It weakens your immune system and makes it more difficult to fight off gum infections. Talk to your doctor, friends, and family about the best ways you can quit.
For optimal oral health and your overall wellbeing, it's crucial that you consider the state of your gums and what you can do to maintain them. A beautiful smile relies on healthy gums.
About the Author
Dr. Ronald J. D'Andrea and his team provide a wide array of services, including periodontal therapy, at his practice in Hamden, CT. He earned his DMD from the University of Connecticut School of Dental Medicine and is a member of both the American Dental Association and the Connecticut State Dental Association. For more information on good oral hygiene or to schedule an appointment, visit his website or call (203) 288-0951.