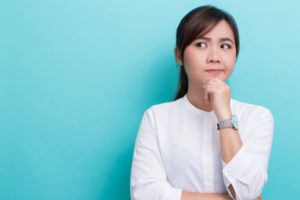 When the New Year gets underway, it's not uncommon to hear about the resolutions geared toward career advancement, weight loss and travel plans. But you're different – placing an emphasis on a practical and achievable goal: to improve your dental health. This is arguably one of the best New Year's resolutions you could set for yourself. Here are some helpful tips to ensure you strike gold!
Pay a Visit to a Dentist
Hands down, in your quest for excellent dental health, your local dentist is your main ally. By starting the year with a visit, you can receive a thorough checkup and cleaning that will remove troublesome plaque and tartar. This will also be a great opportunity to learn some valuable information that will further contribute to the maintenance of your teeth and gums. Just discovering something as simple as how to hold your toothbrush properly could help undo years of poor brushing habits. Basically, it's a win-win situation all around!
Take Your Dental Hygiene Up a Notch
Assess your current dental hygiene habits. If you're not brushing at least two times a day, commit to doing so. Better yet, you can make 2021 the year that you start flossing on a regular basis. This will be a major gamechanger, given the fact that flexible dental floss allows you to get into the tight spaces between your teeth that the toothbrush can't maneuver. Your gums will thank you!
Eliminate Tobacco Usage
If you chew or smoke tobacco, this is the year to let it go. Why? Because it doesn't yield anything positive. In fact, when it comes to the dental health department, it can wreak havoc, contributing to gum disease and leaving you more susceptible to developing oral cancer. As an added incentive, eliminating tobacco usage can encourage fresher breath and a healthy smile.
Monitor Your Sugar Intake
There is no denying the deliciousness of sugary foods and beverages. However, the flavor bomb comes with a big price tag: the attraction of harmful bacteria that contribute to plaque growth. The less simple sugars you consume, the better off you'll be.
You should limit your consumption of the following:
Candy
Sodas
Juices
Pastries
Alcoholic beverages
Choose Healthier Foods
As you remove the simple sugars from your diet, you can replace them with healthier alternatives like fresh fruits. Apples, oranges, cherries and countless other healthy items contain natural sugars that cause far less damage to your teeth and gums. Additionally, the crunchier options can even help to remove debris from your teeth when you consume them. What's even better is that you'll still be able to satisfy any sweet craving.
The great thing about the above tips is that they don't require a huge production. They represent habits and practices that you can duplicate on a daily basis. By following the guidelines and visiting your dentist in Hamden regularly, you could enjoy the best dental health ever!
About the Author
Dr. Ronald J. D'Andrea is a graduate of the University of Connecticut School of Dental Medicine. As part of his commitment to excellence, he has been elected a fellow of the esteemed Pierre Fouchard Academy. As a leader in his local community of professionals, Dr. D'Andrea has served as President of the New Haven Dental Association. He provides superb dental care at his private practice, and he can be reached for more information through his website.