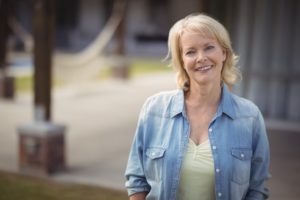 Happy New Year! If you're like many people, you're probably making some resolutions to better your life in 2022. Most of these goals relate to health and wealth, however caring for your smile can help with both! Now is the perfect time to improve your dental care, which will in turn elevate your oral health while allowing you to save money on dentistry. Read on to learn some of the easiest ways to give yourself a happy, healthy smile for your New Year's resolution.
First, Why is Your Oral Health Important?
While the body and its overall wellbeing tend to get the spotlight this time of the year, your oral health is just as important! Common dental issues like gum disease have been linked with increased risks of severe problems like heart attack, stroke, diabetes, certain cancers, and more. Additionally, caring for your smile today helps you save money tomorrow. Preventive visits like checkups and cleanings are often covered by insurance, which is much better for your pocketbook than extensive dental work due to lack of regular maintenance.
How to Get a Healthy Smile in the New Year
2022 can be your healthiest year yet if you follow these simple yet effective tips:
Form a Good At-Home Routine
Your best defense is a good offense! Make sure you're brushing twice a day for two minutes each session. Angle your brush at 45-degrees and pay close attention to your gumline for the most thorough cleaning. Also, floss once a day and use a nonalcoholic mouthwash to clean hard to reach areas of your mouth!
Watch What You Eat
A diet that is full of sugary, sticky, and/or acidic foods can do serious damage to your smile. From discoloration to decay, certain problems can be avoided based on the foods you consume. Try to eat healthy fruits and veggies – these act as natural toothbrushes, scrubbing away plaque while stimulating saliva. Additionally, items rich in calcium will help keep your smile healthy and strong. You should also drink tap water – most tap water is fluoridated, which helps fight off cavities.
Visit Your Dentist
Make sure that you're seeing your dentist at least twice this year for regular checkups and cleanings. These visits allow a trained hygienist to remove tough plaque and tartar that you couldn't clean on your own. Additionally, your dentist will be able to catch any issues while they are still small, preventing you from more extensive and expensive dentistry in the future.
With these easy steps, you can enjoy better oral AND overall health in the year – almost like a two-for-one resolution! Remember this information to smile throughout 2022 and beyond.
About the Practice
D'Andrea Pantera Family & Cosmetic Dentistry is home to a team of experienced and caring dentists in Hamden. Dr. Kevin D'Andrea and Dr. Brett Pantera combine their training and passion for quality care to offer a wide range of amazing dental services, including thorough checkups and cleanings. To schedule an appointment, they can be reached through their website or by phone at (203) 288-0951.