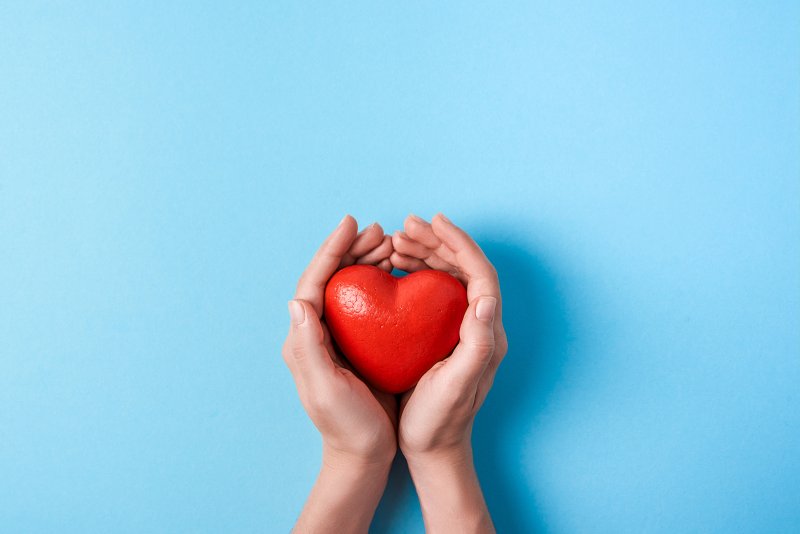 It's Heart Health Month in Hamden; a great time to learn ways to maintain good cardiovascular wellbeing! From choosing the right diets to the best exercises, plenty of methods can help improve your overall health. But did you know one of the most important assets for keeping a healthy heart starts by preventing gum disease? Keep reading to find out how!
The Relation Between Gum Disease and Heart Health
Gum disease is a microbial infection in the gums. Initially, it only causes swollen, puffy gums—a stage known as gingivitis. However, if the infection is left untreated, the condition can worsen into periodontitis. At this point, the bacteria are powerful enough to destroy the connective tissues that hold teeth in place.
If these dangerous bacteria were to escape into the bloodstream, they could travel to other parts of the body, such as the heart. Should the bacteria and the inflammation they cause reach the inner linings or valves of the heart, this could spell a much higher risk of serious problems, including heart attacks and strokes.
5 Ways to Prevent Gum Disease
Ongoing studies reveal that people with gum disease are two to three times more likely to have a heart attack, or other cardiovascular incident. For this reason, it's extremely important that you help keep your teeth free of periodontal disease with these methods:
Brush Twice a Day: For at least two minutes twice a day, brushing can scrub away at debris and food matter from the obvious surfaces of your smile. Additionally, you can give extra attention to your gums to directly address plaque buildup that can lead to gum disease.
Floss Daily: While brushing can focus on the major places of your teeth, flossing can effectively clean between your teeth and other places your bristles can't reach. Together, these daily methods are vital for plaque buildup prevention.
Understand Your Risks: Sometimes your diet, age, or genetics can affect your risk for gum disease. If you aren't certain what this entails, you can always speak with your dentist for a better understanding.
Make a Dental Appointment Twice a Year: Your dentist can examine and clean your teeth before dental issues can develop further, essentially making sure your gum health stays in good condition. Afterwards, they can offer advice on the best practices or prescribe specific products for handling your situation.
Avoiding Tobacco: These products can be detrimental to your oral and overall health. Cutting them from your routine can significantly improve the look and feel of your smile.
Practicing these methods will greatly enhance your heart health and decrease your risk of gum disease. From this month forward, you'll be on your way to enjoying a stronger lifestyle and great smile!
About the Practice
D'Andrea and Pantera DMD PC offers outstanding and relaxing dental services for Hamden, CT and the surrounding communities. Using state-of-the-art equipment, they provide a vast array of treatments for all your dental needs. They also offer a variety of gum disease treatments to help you protect and take control of your gum health. If you're interested in how your smile can help keep a healthy heart, visit their website or call them at (203) 288-0951.