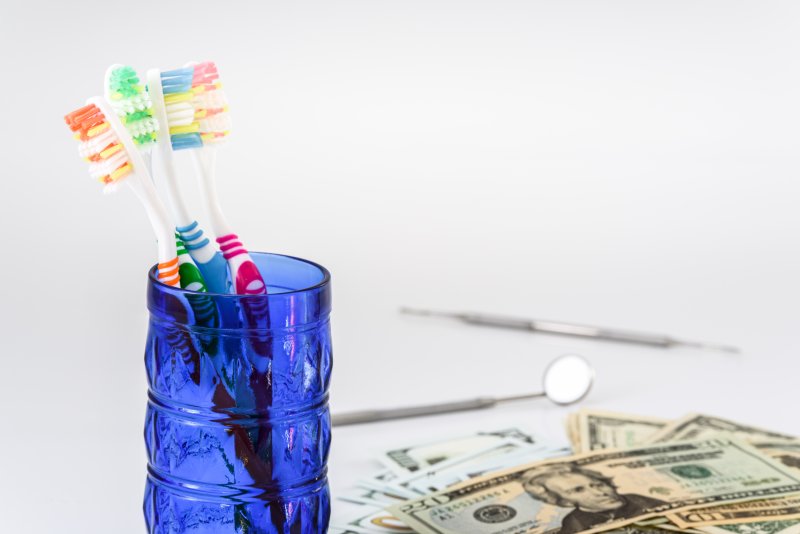 If you've filed your taxes already, then you're probably excited to receive your refund soon! With the extra money, it can be tempting to spend it on the newest materials or entertainment. But have you considered using it for something more lasting, like improving your pearly whites? Listen to your dentist in Hamden as they suggest why it's a good idea to invest your tax refund in your oral health.
The Benefits of Good Dental Health
Having healthy teeth is good not only for a bright smile, but for your overall well-being. Some dental issues can contribute to various health problems, such as oral cancer, diabetes, and even heart attacks and strokes. While a proper oral hygiene is essential on a daily basis, visiting your dentist can help protect your teeth through early prevention.
Even with a healthy mouth, you might consider the other benefits of dental treatments. Your dentist may offer cosmetic procedures, like teeth whitening and veneers, to enhance your smile as well as your confidence! You could also try Invisalign or traditional braces to straighten your teeth. Many dental treatments can improve your physical and mental health, making them a worthwhile investment.
The Importance of Managing Dental Costs
Though dental care provides numerous advantages to your well-being, it can sometimes be difficult to afford it. Countless families struggle to manage the costs of treatment, including those with insurance. However, receiving a tax refund can often be the financial support you'll need to make dental care more manageable. Plus, you could also discuss a payment plan with your dentist to make the most of your extra cash.
Most importantly, investing in your oral health now can certainly keep you safe from future dental issues. Not only will you help prevent any developing conditions from getting worse, but you'll save money in the long run.
Using your tax refund on your smile is a sure way to avoid financial stress and oral health problems later on. So, if you want to create a solid plan on how to spend it, speak with your dentist today!
About the Author
Dr. Kevin B. D'Andrea earned his dental doctorate from the University of Connecticut School of Dental Medicine. With his passion for providing outstanding dental care, he strengthens his expertise and techniques through is membership in the American Dental Associations and the Academy of General Dentistry. He and his team offer multiple advanced treatments, from regular checkups and cleanings to cosmetic therapy. If you want to know how to invest your tax refund in your smile or wish to schedule a visit, check out his website or reach him at 203-288-0951.