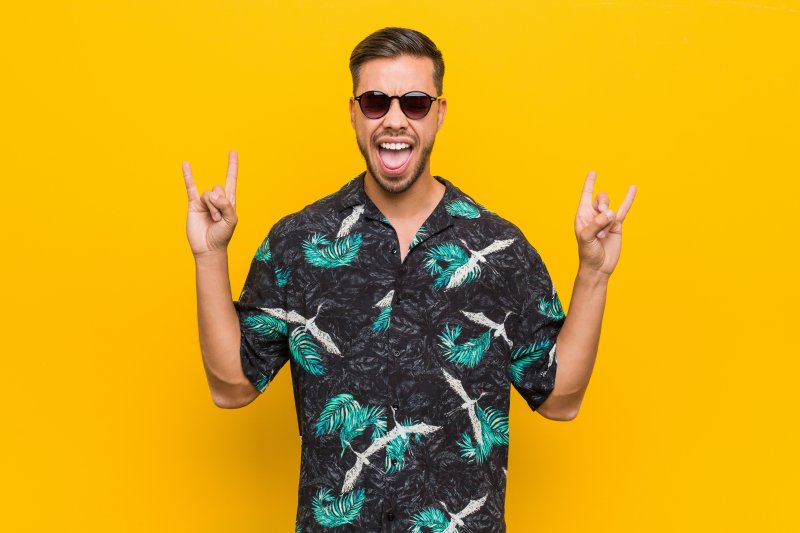 Are you unhappy with your smile? With summer right around the corner, you'll probably want to look and feel your best for any plans you might have. For this reason, you may want to consider enhancing your teeth with cosmetic dental treatment. But which procedures are there for brightening your smile? Keep reading about three options that might be best for you from your cosmetic dentist in Hamden!
#1: Teeth Whitening
One of the major issues most people experience is stained or discolored teeth. This can often make you feel embarrassed to show off your smile when laughing or taking a photo. To build up your confidence again, you can try getting teeth whitening treatment. Your dentist may offer either an in-office or at-home procedure or both! By using a professional-grade bleaching gel and advanced dental technology, they can effectively blast away stains from your tooth enamel. Afterward, you'll be able to enjoy a smile that's several shades brighter.
#2: Dental Bonding
Do you have a chip or crack on your teeth? Fortunately, you can still whiten and enhance your smile with dental bonding. Your dentist can use a small amount of composite resin to cover your affected pearly whites. This can effectively cover up minor imperfections as well as sculpt your teeth into a more perfect shape and size. Once your dentist molds the resin onto your smile, they'll use a curing light to harden it. You'll walk out of your appointment with new and improved teeth, and with the right care, they can last you for 10 years or more!
#3: Porcelain Veneers
If you're hoping to achieve your dream smile, then porcelain veneers are the way to get it. Not only will they offer a nearly permanent teeth whitening solution, but your dentist can also completely redesign your pearly whites. They'll first have to prepare your smile by removing a tiny portion from the front surface of any affected teeth. After sending impressions to a dental lab for fabrication, they'll attach the thin porcelain shells to the front of your smile. This will mask most flaws while providing a durable, natural-looking, and long-lasting cosmetic solution.
With any of these dental treatments, you can be sure to enjoy an enhanced smile for summertime! Speak with your dentist if you're interested, and they'll be glad to discuss your options.
About the Author
Dr. Brett M. Pantera is a proud affiliate of the American Dental Association and the Academy of General Dentistry. He studied at the University of Connecticut School of Dental Medicine and regularly seeks continuing education to improve his expertise. He provides multiple comprehensive and modern dental treatments including ZOOM! Teeth Whitening, dental bonding, and porcelain veneers to improve your smile. If you'd like to schedule an initial consultation, visit his website or call 203-288-0951.